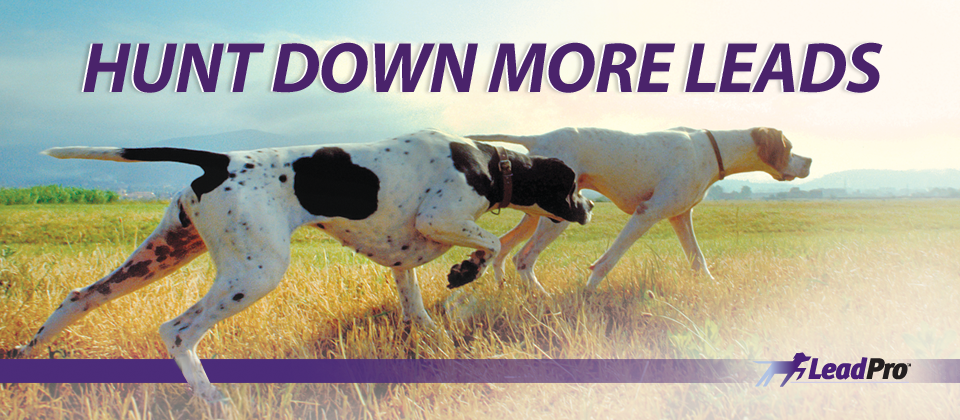 LeadPro does all the work for you
If you're like most people, you're handling your lead tracking with some sort of spreadsheet – or maybe even in a notebook … or with sticky notes! You may never even know who your leads are if your team does not report this information to you. With LeadPro, you can review, analyze and generate custom reports, set timely alerts, and gauge your sales staff's performance.
LeadPro makes it easy to keep track of leads throughout the sales cycle, from the first call to the signed contract. 
The streamlined, centralized, and time-managed process keeps your team on track, to track more wins! With ADDS integration, you can automatically convert the lead information into a Master Record, generate a new customer account number, and populate the customer account as soon as the lead status is changed to "won."
Centralized Leads
Customer Add & Modify Module
Every lead goes into the same system – whether it has come in by email, over the phone, from your website, or from a walk-in request.
Sales reps and customer service reps are all working from the same system
No more duplication of leads – LeadPro lets you quickly check existing requests
Sales Cycle Management
Time-sensitive status levels – each step throughout the cycle can be given a maximum response time. If the account hasn't been updated within the time frame, both the sales rep and management are alerted by email.
Action Alerts – The system will repeat action alerts until the next step has been completed
Less internal paperwork – reps can update the leads, alert management, and request proposals directly through LeadPro. Email alerts to the appropriate departments can move the process along, without requiring additional emails or paperwork.
Data Security
Password protected
Limit User Access – Administrators can manage access on an individual basis
No More Lost Leads
Manager Alerts – LeadPro can alert management about new leads, status changes, missed deadlines, and lead conversions
Custom Reporting – Management and authorized users can request reports by any LeadPro filter – sales rep, account name, status, last date changes, or other criteria
Performance Analysis – Review individual employees win/lose percentages
More Successful Closings
Stay in touch – with its managed reminders, LeadPro helps your sales team develop stronger relationships with the customer
Manage customer concerns – ongoing customer contact opens communications to quickly respond to any questions or concerns
Close the deal!
Automatic Account Creation
Create New Accounts – Integrate with your ADDS Account Create/Modify Module with a click, and automatically:

 Submit lead contact information to create a Master Account
 Receive new Account Number from ADDS
 Complete account information for Look Up utilizing LeadPro data
Learn More
Find out how to maximize leads and turn them into satisfied customers – contact us today.