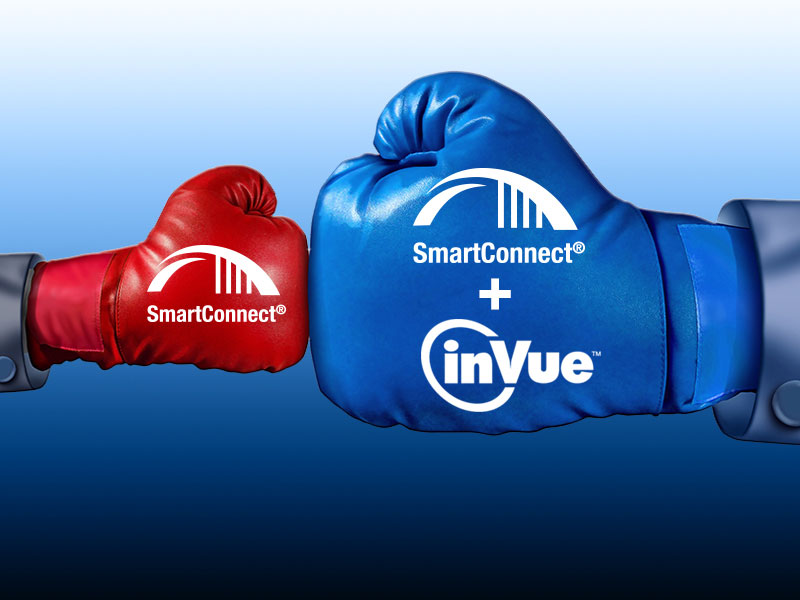 By: Rich Rutigliano, PriMedia
Your online customer portal is probably utilizing SmartConnect® Customer Look-up to integrate your account data from ADD Energy E3®. This enables users to view their account information, delivery and transaction histories. Chances are, you've also integrated Payment & Credit Card as well, so those same users can make payments to their account by credit card and have it written back to their E3 account. 
If that's all your customer portal does, you are missing out on features that will enhance your operations as well as the customer experience. An experienced Customer Portal Developer partner can enhance the functionality of Customer Look-up and other SmartConnect® modules in ways you may never have imagined. Let's look at the different modules, and what you can do with them.
Your Customer Look-up integration provides you with a wealth of information that can be used to personalize the customer experience. Your client facing portal should be able to place custom online messages, ads and coupons based on plan status and payment, delivery and service histories. Similarly, personalized marketing, by way of automated emails and text messages, can target customers to enroll in or upgrade their automatic delivery, service plan and budget plan programs, or alert will-call customers when it is time to place an order. Once these communications systems are set up, you will be able to send company news and promotions to your entire customer base, or filter your distribution list based on account data.
Taking the account side of Customer Look-up a step further, the data available can be integrated with a points-based loyalty program, which rewards customers for every dollar spent. These programs can offer much more than traditional loyalty offers that promise discounts towards equipment upgrades the homeowner may or may not need. An integrated program can match those offered by major credit card companies, gas stations and airlines, with account credits, product discounts, or third-party rewards ranging from electronics and jewelry to home furniture, travel vouchers and event tickets.
On your sales side, your Customer Look-up module can be integrated with your lead tracking system. Location and other information for existing customers considering additional services or equipment can beauto-loaded once the account is identified. New customers can be tracked from intake to close, and new accounts can be created in E3 with a few keystrokes. (More on new account creation below!) 
Many other modules streamline operations and free up staff time. Delivery Ticket Creation and Service Order Creation speed the process from request to dispatch, and Tank Monitoring can alert you to potential run-outs. Log entry creation tracks any changes to the account, providing you with a snapshot that identifies the employee involved, date and time. Account errors, unusual program modifications and other discrepancies can be tracked and clarified in minutes. 
Enhancing your Payment and Credit Card Entry with EFT Payment and Entry offers your customers another payment option, and automated billing programs can deliver invoices and statements without your staff spending a week or more printing and mailing to your entire client list. 
Volatile fuel prices, whether caused by international geo-political upheaval, federal policies or commodities markets, can wreak havoc with price protection programs. The lag time between mailed offers and received agreements could leave you with a below-cost agreement. Integrating Plan Pricing AKA-SLPP Creation with an online price protection portal reduces that risk with real-time account specific pricing and gallon requirements for capped, pre-pay, or fixed or other plans; price expiration periods; hedge account alerts; and digital contracts. 
We discussed new accounts that were set up by your staff through lead tracking. However, today's customer is very often looking at providers outside of office hours. With Customer Account Add and Modify, these customers can set up their own account; undergo an instant credit check, enroll in delivery, service, budget, price protection and other plans; and have all the data entered into E3, subject to your authorization, while you sleep!
It should be clear that Add Energy E3® and SmartConnect® offer you a myriad of sales and customer service options when an experienced developer creates your portal. PriMedia has been developing custom SmartConnect platforms for nearly a decade, for multi-state retailers with several hundred thousand accounts as well as independent dealers with a few thousand. Our developers are continually enhancing the functionality or creating new systems, all geared to making your business grow. 
For more information on integrated customer portals, please contact PriMedia at 800-796-3342 or www.goprimedia.com, or your ADD Systems sales associate at 1-800-922-0972 or sales@addsys.com.